FREE Speech Therapy Flashcards Activity Guide for Elementary SLPs!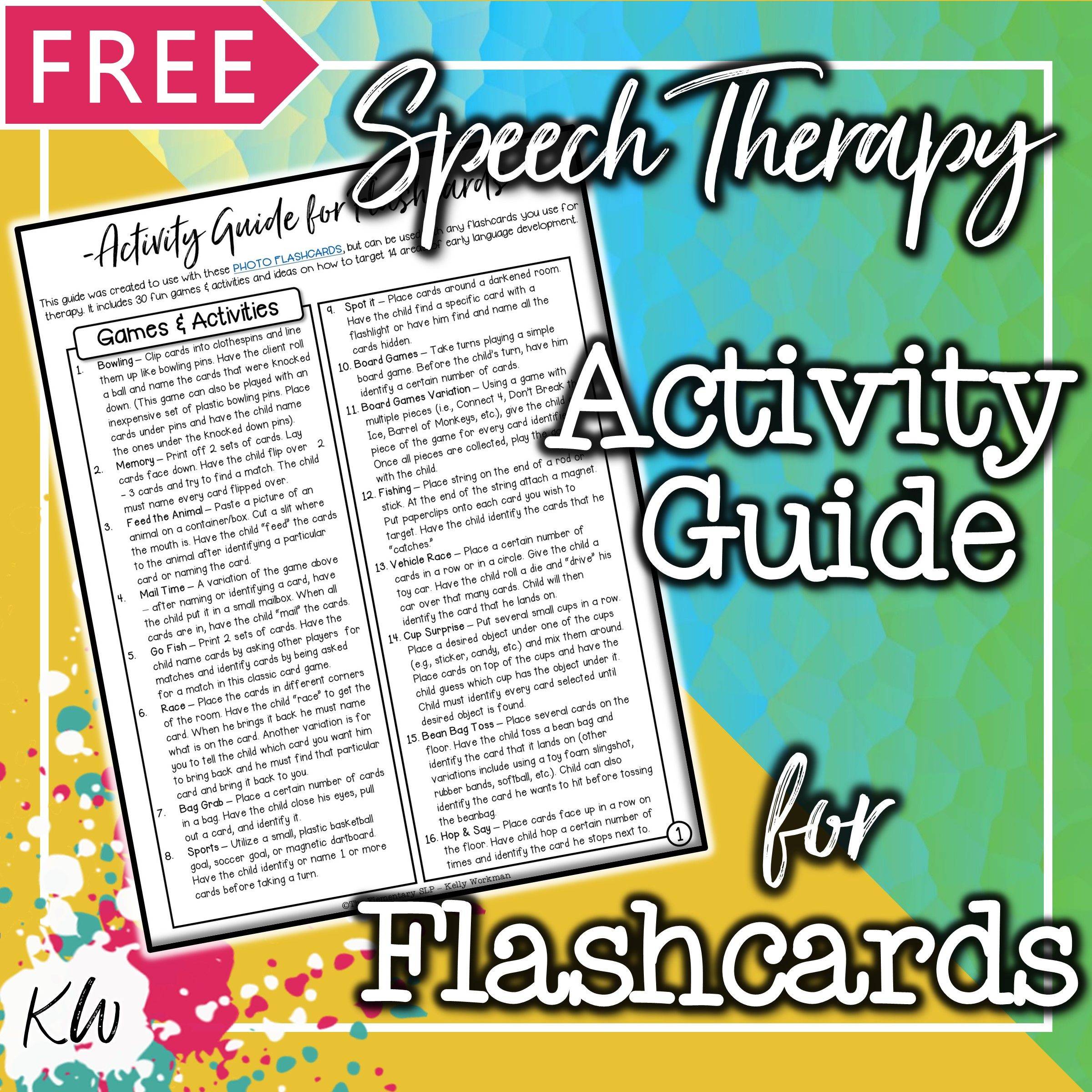 This Flashcards Activity Guide was created to use with the PHOTO Card sets sold on The Elementary SLP site, but can be used with ANY flashcards you use for therapy.
It includes 30 fun games & activities and ideas on how to target14 areas of early language development, including: actions, object function, negation, inference, basic concepts, yes/no questions, WH questions, increasing sentence length, plurals, describing, categories, pronouns, possessives, and even social skills!
*We hate spam and promise to keep your email address safe. By providing your information, you are agreeing to receive emails from The Elementary SLP, as well as, agreeing to our Privacy Policy. You can unsubscribe at any time.